We don't think travelers want only a bed and some pillows. They should get more, and we don't only want to profit from the business but rather friendships and memories.
Why did we think like that?
In 2013, Som and I were running a clothing business in Chatuchak Market and Terminal 21, and most of our customers were from countries like Taiwan, Malaysia, Singapore, and other countries in Asia and Europe. I received a message from KK, one of our customers from Taiwan, asking for a recommendation in Bangkok for her next trip.
Instead of just telling her, I took her to places, and in fact, we traveled together! We caught a train to Ayutthaya and took a TukTuk to my hometown, 50km from Ayutthaya; it was crazy! But it was a lot of fun. I introduced her to my family, we cooked and made a lot of memorable memories together. It was emotional for us when the time for KK to go back home finally arrived. I still think about those times to this day.
TukTuk from Ayuthaya drove on the superhighway to my hometown, August 2013 
In 2014, I came across a platform connecting locals who want to guide travelers who wish to learn more about local life, Withlocal.com. I registered as a guide for local cooking activities, and people would come to Big Som's house to have dinner. We got more than thirty bookings within six months, and we were on the top three rankings for the super host. Abhi and Justin, our first guests from Withlocals.com, had dinner and a lot of drinks with us before it was time to say goodbye. A week later, Abhi invited us to hang out and asked to stay a night at Big Som's place.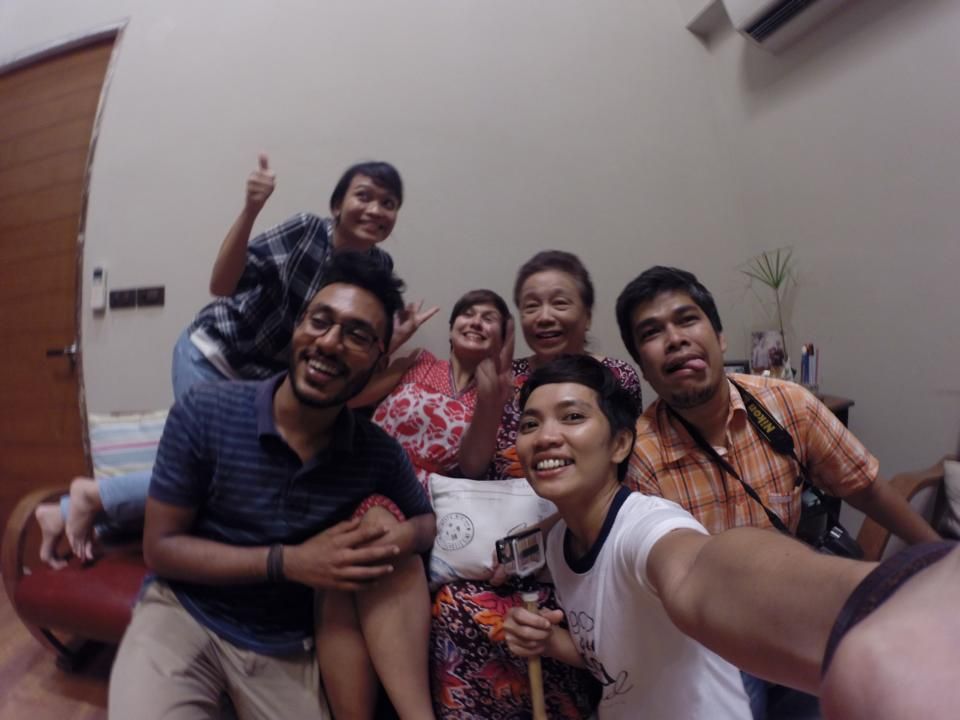 Abhi and Justin at Big Som's home, May 2014
After hearing that, I asked, 'Why? There are so many hotels in Bangkok; why our home?'
They answered that they met a not-so-good host, and it made them want to stay with someone they can talk to, smile, and make them feel safe and warm.
And of course, we said yes! Right away. KK and Abhi made us felt happy and warm like they were a part of our family. They felt it too.
Mid-year of 2014, we had a crazy thought that we can be Home for travelers.
I quit my job and opened The Yard in October right away with the goal:
Have 50,000 family members and go to London by train and visit all of them along the way.We want to go to London by train on the Trans-Siberian route and visit The Yard guests. Imagine if we had them all around the world!
Since 2015, we've met many people and are now our family, and The Yard also got bigger! Our family has grown so big since then, and will grow even bigger in near future!