24th March 2020, The Yard is empty.
Covid-19 began in China and other parts of Asia from 2020 January. Many countries started to take precautions and start to lockdown. Including Thailand in March.
The Yard had 50 guests on average each day, but on 24th March, there were none.
I was frustrated, worried and could only think about my business and team at night for a week.
Don't waste your time finding a solution to a problem that you can't solve.
I can't put the business and team's faith in the hand of this unpredictable situation; therefore, I had to develop a solution to help us all.I began to think about what materials we have, figure out the problems, and what we can do to help other people.My friends informed me that the local farmers who produce organic products are struggling to sell their goods. They couldn't export their fresh ingredients or deliver them to hotels or restaurants because they were in a lockdown period.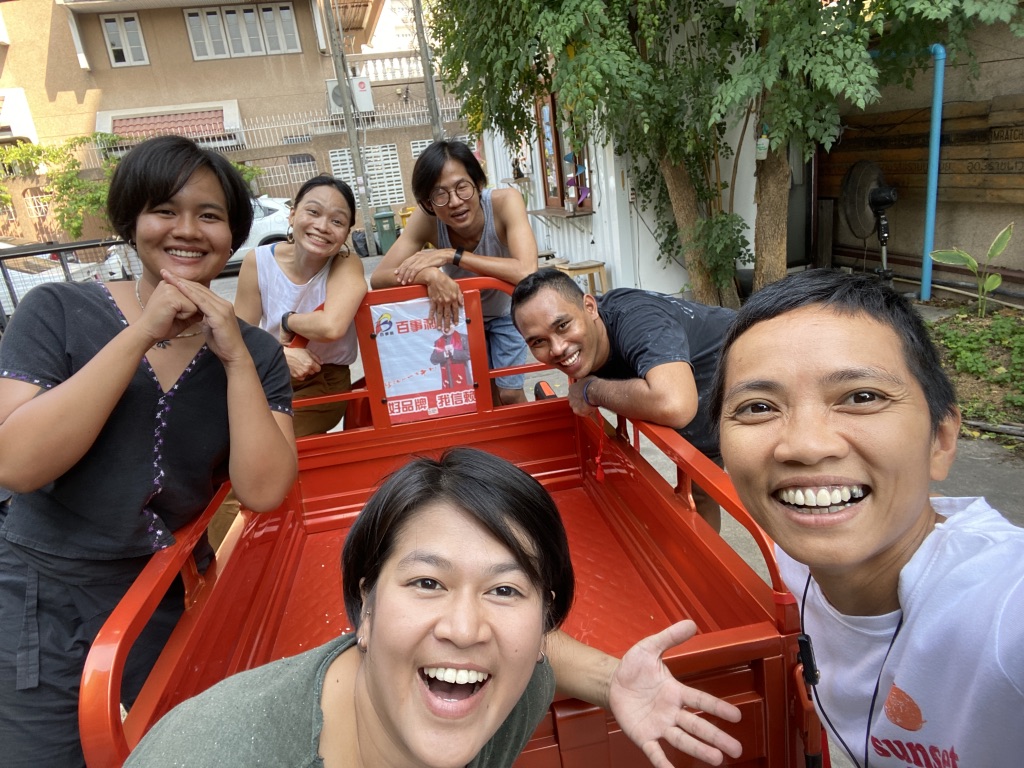 Pic from Green Peace
Typically, The Yard is a place where neighbors would come to hang out, borrow things like bicycles, sewing machines, BBQ grill stoves, and sometimes they ask us to book cab rides or minivans. We were so pleased to help our lovely neighbors.
And another important aspect of The Yard is our team;
Kring is good at cooking and sweet
Net is a terrific graphic designer and photographer and talented
JK is a perfect translator and charming
Gunn has an open mindset and loves exploring & learn new things
Turtle is good with music and friend making
During the lockdown period, people tend to order their meals to be delivered rather than dining-in, which causes a lot of single-use plastic waste. I believe that some of them want to cook to reduce plastic waste and support local farmers.With all said aspects (team, neighbors, local farmers, and plastic waste) in mind came a new business idea.
'The Yard Grocery'
I was thrilled with this idea. I quickly did a small survey by asking a few neighbors questions like:Have they heard about grocery trucks before? How do they feel when doing groceries at the supermarket? What do they like to see change? After collecting all the answered, I immediately look for a small electric truck and found an adorable and affordable one. We bought it after three days.
On 30th March 2020, the truck has finally arrived at The Yard. We spend two days decorating and organizing the goods from farmers. The truck also includes:Organic rice from Chiangrai.Melon from Chiangmai.Organic coffee beans from Karen village in the truck for sale.They were from my friend who we supported during the pre-covid time. We also got some fresh vegetables from farms that do rotation farming and many more! We launched our new business on April 1st and drove it around the Ari area.
I told the team and myself to appreciate this situation as it is a fantastic opportunity to learn and have fun! We all had fun working on The Yard Grocery, and we even worked harder than we did for the hostel itself.
We used the white background of the shipping container to take pictures of our products. The team used all of their ability and knowledge for this project:JK, the receptionist, did web designs for the first time in her life here. Net, another receptionist, did photography. Kring used to work on breakfast and bar, but now she is our accountant!
An American neighorhood helped us create a Shopify store to set up online customer ordering so we can deliver to them directly with our red truck.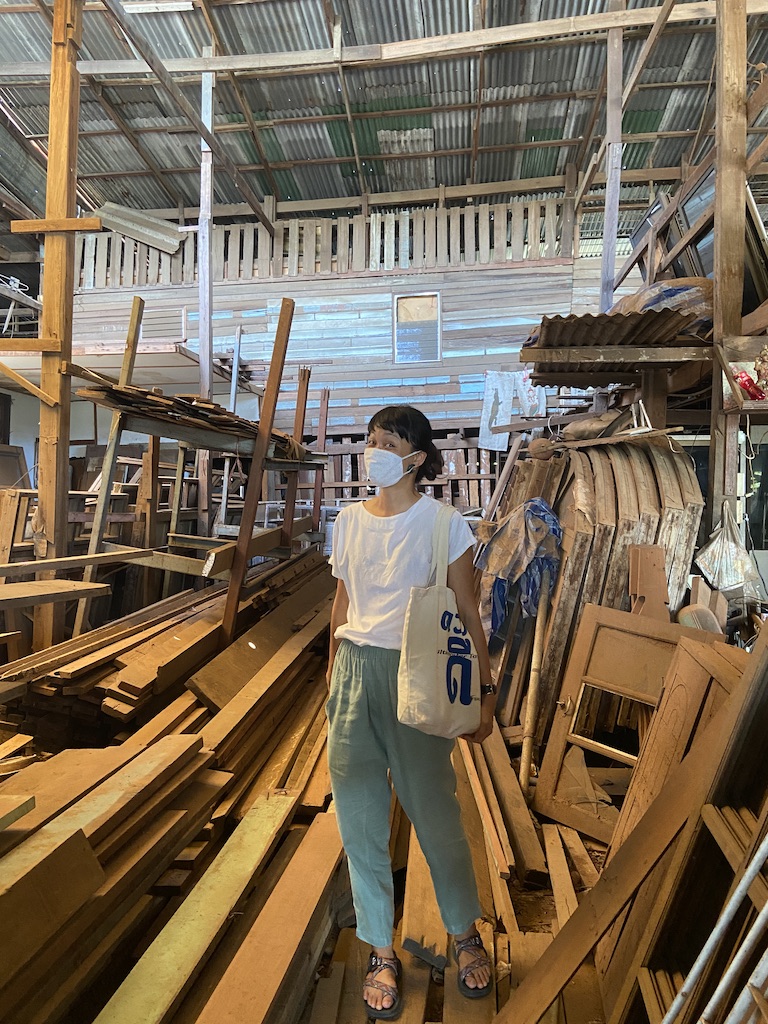 Every Sunday, we would host a farmer's market for people to buy fruits and vegetables. I love seeing people meeting and getting to know each other. It reminded me of the time of The Yard before covid19.
One day, I learned that people who live in apartments face problems with recycling their trash. There weren't any separate trash bins available! So, I suggested bringing waste like plastic, aluminum, glasses, and others to The Yard to manage them.
We are now one of the main recycle center for many sustainable-minded neighors in Bangkok!
The Yard Grocery does not make enough income to survive, but we can make people smile and inspire other entrepreneurs to try something new and fun with their businesses.When we do not have many opportunities to survive, we still did not forget about our core; everybody is family, including the environment.
We still took care of the people and the environment, just like when the hostel was running.
The Yard Grocery shop
After two months with the tiny grocery truck journey, we built a grocery store at The Yard itself. We used old woods to build and decorate the store. We always try to minimize our waste to the environment and try our best to sustain ourselves in life.